Andar de saltos altos finíssimos no dia à dia é algo fora de questão para mim, principalmente quando sei que vou ter de andar um bom bocado a pé! Apesar de morrer de amores por eles, ficam sempre para segundo plano. A minha solução é então optar por saltos mais grossos ou cunhas que são mais confortáveis!
Eis algumas sugestões de saltos altos mais confortáveis agora para a Primavera/Verão
Walking on super high and thin heels on a daily basis is complete out of option for me, specially when i have to walk a lot! I totally love them, don't get me wrong, but in the end they always stay at home! My solution is wearing chunky heels or wedges, they are so much more comfy!
Let me show you some nice comfortable heels to wear on Spring/Summer time:
Zara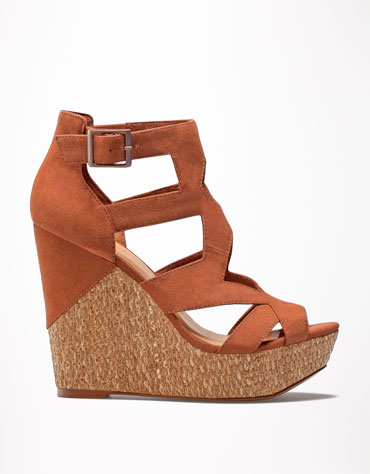 Bershka


Bershka